You Should See Your Chiropractor First for Neck Pain
Neck pain is a disability that tends to sneak up on us. The neck gets stiff and sore, but we don't quite know why. Dr. Robert Clarke, your chiropractor in Marysville, WA, is the first person you should see for neck pain relief. Here are three reasons why.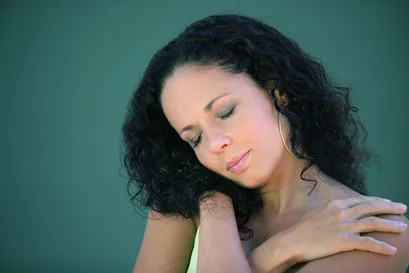 Your Chiropractor Is an Expert in Treating Neck Pain
Chiropractors treat neck pain without surgery and without potentially addictive pain-killing drugs, or drugs of any kind and have been doing it effectively for many years. Chiropractors often get results because they correct neck pain at the source rather than just treating symptoms.
Neck Pain Only Gets Worse if it is Not Treated Right Away
The anatomy of the spine in the neck is unique. In the back, muscles are attached to the spine with tendons and ligaments. The muscles in the neck are attached directly to the cervical spine (the part of the spine containing the neck bones), without any tendons or ligaments. This anatomical arrangement gives the neck more flexibility. It also places more pressure on the spine if the muscles of the neck are injured. But neck muscles do not usually respond to injury immediately.
When you pull a muscle in your neck, like if you suffer a sports injury, or you incur whiplash in an auto accident injury, the injury generates inflammation. The inflammatory process clears out damaged cells so they can be replaced with new, healthy cells. Inflammation usually involves both pain and swelling.
Swollen neck muscles pull directly on the cervical spine so that the bones in the portion of the spine in the neck are pulled out of alignment. These bones in turn may press down on nerves that flow out of the cervical spine to other parts of the body causing further pain. They may also pull unaffected muscles out of their natural positions, making them more susceptible to further injury.
This process does not happen right away. It can take days or weeks for the process of inflammation to have a substantial effect on the spine. But if proper alignment is not restored, pain and swelling lead to an increased risk of further injury.
Care from Your Chiropractor Stops the Cycle of Injury and Inflammation
Your chiropractor treats neck pain not with surgery, not with pills, but by gently realigning the vertebrae of your cervical spine. Bones that have been pulled out of alignment by swelling and inflammation return to alignment for optimal function. Your risk of further injury is greatly reduced and your pain-free mobility returns.
It's Always Better to See Your Chiropractor for Neck Pain Sooner Rather Than Later
Dr. Robert Clarke, your chiropractor in Marysville, Washington, is ready to help you overcome neck pain. Request an appointment with Dr. Robert Clarke online, or call us at Health First Chiropractic in Marysville, at (360) 658-1987