Is Pediatric Chiropractic Care Right for Your Child?
Do not make the mistake of thinking back, neck, and spinal problems only affect adults. Children of all ages – from tiny infants to adolescents -- can benefit from the right chiropractic treatment as well. If you would like to discuss possible treatment options for your child with an experienced Marysville, WA chiropractor, we of Health First Chiropractic Marysville will be happy to help you.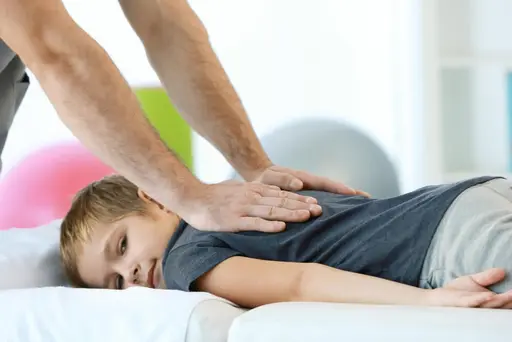 What Are the Benefits of Pediatric Chiropractic Treatment?
Children are just as susceptible to musculoskeletal issues and spinal injuries as adults are. Proper spinal function is critical to a child's growth and development, so it's essential to address any problems as soon as possible. The benefits of taking your child to a chiropractor include:
• Correct spinal alignment for healthy ongoing development
• Optimal nervous system function
• Support for all body systems including the circulatory system, digestive system, and respiratory system
• Stronger immune system
• Better posture
• Quicker healing after injury
• Stronger muscles and improved flexibility
• Assistance with any chronic pain or discomfort your child may be experiencing
What Types of Children Benefit Most from Chiropractic Care?
No child is too young or too old to benefit from a visit to a chiropractor. Yes, a chiropractor can help a child who is suffering from an injury or chronic condition. However, chiropractic care can help healthy children get the absolute most out of life as well.
• The process of being born can affect a baby's spinal alignment. A chiropractor can help ensure everything is as it should be with your newborn.
• As toddlers learn to walk and explore the world around them, their flexible joints can easily slip out of place. Alignment problems can also develop, but a chiropractor can ensure swift correction before issues develop.
• School-age children can quickly develop back issues from carrying books and backpacks to and from school.
• Children active in sports or other physically oriented pastimes can develop spinal issues or sustain injuries that benefit from chiropractic care.
As children approach adolescence, they should be monitored for common conditions like scoliosis as well. The more quickly such issues are spotted and treated, the higher your child's quality of life will be.
The Right Marysville, WA Chiropractor Can Help
If you would like to speak with a qualified pediatric chiropractic specialist about your child, you must choose the right person. If you are in or near the Marysville, WA area, Health First Chiropractic Marysville is here to help. Call us and schedule an appointment today! An ideal quality of life for your child is just an appointment away.