---
Healing From a Herniated Disc
A herniated disc is a condition that can cause back pain, neck pain, nerve damage, and much more. Those suffering from a herniated disc can spend much of their lives in anguish due to the pain and the inability to carry out daily activities. Fortunately, there are ways to help remedy this condition. Our team at Health First Chiropractic serving Marysville, WA, is willing and able to help you find natural and effective relief.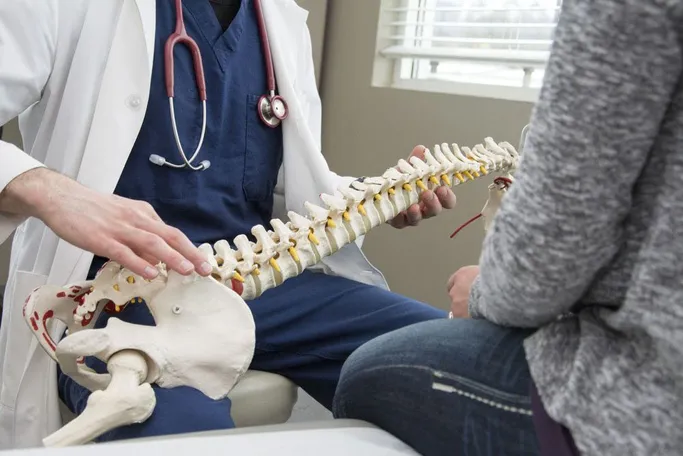 Causes and Symptoms of a Herniated Disc
Your spine is made up of more than 20 vertebrae, each of which is stacked on top of one another and has a cushion between them. This cushion is a gel-like component that helps the body absorb shock and prevent the vertebrae from rubbing against one another.
At times, that gel can get pushed out from between the vertebrae, which is called a disc herniation. It occurs due to injuries, spinal misalignment, wear and tear of the discs, and more.
A herniated disc can sometimes produce little to no symptoms. However, it often leaks out onto surrounding nerves and muscles, which may cause symptoms such as:
Numbness, tingling, and weakness in the impacted area and the extremities
Sharp, shooting pain that radiates from the buttocks down to the feet, which is known as sciatica
Tension in the muscles as they attempt to overcompensate
How to Treat a Back Pain from a Herniated Disc
In some cases, herniated disc pain is said to go away on its own – but it can take six months or more for this to happen. This leaves you with a long time to suffer, and that timeline does not consider additional injuries and damage that can occur.
A natural way to treat a herniated disc is with chiropractic care. Spinal adjustments may help to get each vertebra back to its proper position and help pull the herniated disc back in.
There are many other treatments that may help with tension, inflammation, and pain in and around the damaged areas. Our chiropractor may combine several methods such as these to help provide back pain relief, help reduce inflammation, help release compressed nerves, help the body heal itself, and help restore mobility.
Find Back Pain Relief with Our Chiropractor
Schedule an appointment with our team the team at Health First Chiropractic serving Marysville, WA, at (360) 658-1987 to find relief. Our chiropractor is trained to help provide back pain relief from your herniated disc.