Back pain is one of the most common conditions people suffer from. It can happen to anyone and ranges from mild to severe. Luckily, chiropractic care can alleviate back pain. At Health First Chiropractic Marysville in Marysville WA, our experts will diagnose your pain and provide natural, effective treatments for your condition. Here are some commonly asked questions about back pain.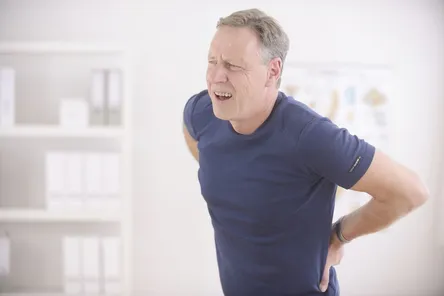 What Is Back Pain?
Back pain refers to the pain you experience in the upper back or lower back. Usually, this pain occurs along the spine, but sometimes it occurs along the muscles of your neck, too.
In most cases, back pain occurs when there's an issue in how your discs, muscles, spinal joints, and nerves move or fit together.
What Are Some Risk Factors for Developing Back Pain?
Whether you are an adult, a kid, or a teen, you can suffer from back pain. However, the below factors put you at an increased risk of developing back pains:
Excess weight: This puts pressure on your back, causing pain.
Age: The pain becomes more common with age. It begins at around 40 years old as your vertebrae bones begin to wear out.
Occupation: If you remain seated for long hours at your workplace, the chances of back pains are high. Similarly, work that involves heavy lifting and twisting increases the chances of back pain.
Trauma: Auto accidents, assaults, sports injuries, and slips and falls can damage the supporting muscles in the back.
Pregnancy: Mechanic instability in the lower back (lumbar spine) and pelvis can cause lower back pain in pregnant women.
Diseases: Certain disorders, such as arthritis and cancer, can lead to back pain.
Lack of exercise: Without exercises, your abdomen and back muscles become weak, and this eventually causes back pain.
Smoking: Smoking can cause coughing, which in turn can cause herniated discs. Also, smoking can alter blood flow to your spine, increasing osteoporosis risks.
What Conditions Can Cause Back Pain?
There are various conditions associated with back pains. Some of these include:
Slipped or herniated discs: Your spine's vertebrae are cushioned by disks. When these discs rupture, they result in more pressure on the nerves, triggering lower back pain.
Osteoporosis: If you have porous and brittle bones, your spine's vertebrae are at risk of developing painful fractures that can cause back pains.
Spinal stenosis: This condition causes narrowing of the spaces around your spinal cord, putting pressure on the spinal nerves.
Osteoarthritis: It's a condition where the cartilages of your bones wear out, causing joint stiffness and pain.
Sciatica: This is a condition where the sciatic nerves becomes pinched, which causes lower back pain.
How Can Chiropractic Care Help Back Pain?
While back pain can diminish your quality of life, chiropractic care offers back pain relief using natural methods. One treatment technique employed by our chiropractor is chiropractic adjustments. By realigning the spine, our chiropractor alleviates pressure and tension in the back. A properly aligned spine is important in avoiding pain.
Our chiropractor may also give you stretching and strengthening exercises or posture tips.
Schedule an Appointment for Back Pain Relief in Marysville, WA
If back pain has taken control of your life, you don't have to continue living this way. Instead, book an appointment with Health First Chiropractic Marysville in Marysville, WA for back pain relief using natural remedies.