Sports Injury Treatment in Marysville
Sports are an important part of staying healthy and living an active life. When participating in athletics, however, there is always the risk of getting injured. A chiropractor can provide sports injury treatment to make sure you stay as active as possible. At Health First Chiropractic Marysville, in Marysville, WA we provide excellent chiropractic care and sports injury treatment. The following are several FAQs regarding sports injuries.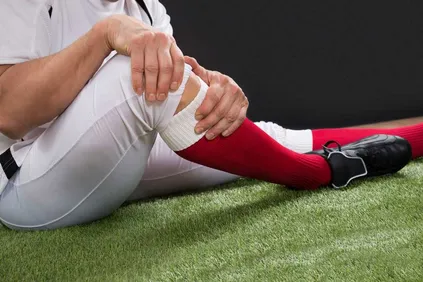 What Is a Sports Injury?
Sports injuries can be almost any type of injury that occurs while a person is participating in athletics. Sports injuries normally involve injury to the musculoskeletal system. Specifically, this is an injury to the bones, muscles, ligaments, and tendons.
What Are Some Different Types of Sports Injuries?
The following are general types of sports injuries.
Chronic Injury - Chronic sports injuries are also referred to as overuse injuries. These happen because of wear and tear on certain areas of the body. Repetitive motions can cause injuries such as tennis elbow or shin splints.
Traumatic Injury - This type of injury occurs suddenly, usually from falling or getting hit. This could include a joint that becomes dislocated or even a broken bone.
Strains and Sprains - Sprains occur when ligaments are stretched too far or torn. Strains are injuries to the muscles and tendons. Strains and sprains might be acute or chronic.
How Are Sports Injuries Prevented?
One of the best ways to prevent a sports injury is to make sure you're correctly stretching your muscles before beginning any physical activity. Coaches, athletic trainers, and sports chiropractors all provide extensive advice for the best ways to warm up and cool down when participating in athletics. Wearing the appropriate safety gear and eating a nutritious diet can also help prevent injuries.
How Does a Sports Chiropractor Treat Injuries?
Chiropractic care offers non-invasive treatment without the use of drugs or surgery. There are several ways a sports chiropractor might treat an athletic injury. Chiropractic care often includes spinal adjustments. Other treatment options may involve different types of massage, soft tissue therapy, or laser therapy. Our chiropractor will complete a thorough evaluation before deciding on the best treatment options.
Why Choose Health First Chiropractic Marysville?
At Health First Chiropractic Marysville we provide expert chiropractic care for your injuries. We provide chiropractic treatment for both adults and children. We also offer treatment for auto injuries, multiple sclerosis, migraines, and traumatic brain injuries. Whether you're struggling with chronic pain, back and neck difficulties, or a sports injury, we can help you remain as active and healthy as possible. Contact us at Health First Chiropractic Marysville, WA for more information.