Preventing and Treating a Sports Injury With the Help of Our Marysville Chiropractor
Our Marysville chiropractor, Dr. Robert Clarke, loves working with athletes, whether they're competitive high school sports stars or active adults who love the gym and great outdoors. As an athlete himself, Dr. Clarke understands how frustrating a sports injury can be, which is why he's proud to offer a range of helpful solutions to people of all ages looking to recover from and avoid these painful problems.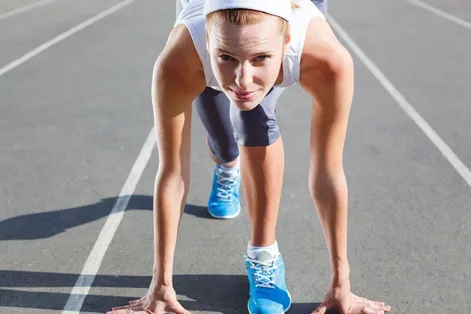 Types of Sports Injury to Look Out For
Any type of sport, even if it's low impact or no contact, can create opportunities for both acute and chronic sports injuries. The most common ones we see at our chiropractic clinic include:
• Tendinitis and bursitis
• Tennis elbow/golfer's elbow
• Carpal tunnel syndrome
• Muscle strains and tears
• Ligament sprains
• Joint dislocations and instability
• Impingement syndrome in the shoulder
• Sciatica
• Disc herniation
• Acute low back pain (often due to an injured disc or vertebral bone fracture)
• Patellofemoral pain syndrome (runner's knee)
• Plantar fasciitis
• Medial tibial stress syndrome (shin splints)
Risk factors for a sports injury, which many of them are preventable, include:
• Poor trainging
• Ill-fitting equipment
• Running surface
• Insufficient sleep, nutrition, and recovery time (overtraining)
• Trauma (slips, falls, collisions, etc.)
• Repetitive movement, like jumping, pivoting, spinning, and running.
How Our Marysville Chiropractor Helps People with a Sports Injury
Once a sports injury occurs, there are a few important steps that need to happen next. First, the sports injury has to be treated, including inflammation, pain, and tissue damage. Next, the body needs to heal to help control symptoms and scar tissue formation. Finally, the injured athlete should be taught how to restore their strength, endurance, mobility, stamina, aerobic capacity, and sports-specific tasks, so they can safely return to the activities they love.
How is our chiropractor tied with these steps? Dr. Robert Clarke does all of these phases with chiropractic care. Techniques such as chiropractic adjustments, postural adjustments, corrective exercises, and lifestyle counseling skills can be individually tailored to meet the needs and goals of any athlete, no matter their skill level, age, specialty, and stage of healing.
Even if you're not injured, working with our Marysville chiropractor can still be incredibly beneficial! Dr. Clarke can prevent sports injuries and boost athletic performance by improving proper body mechanics, breathing patterns, central nervous system communication, and by addressing hidden postural imbalances or inefficient movement patterns.
Do You Have a Sports Injury?
No need to let a sports injury hold you back from a healthy and fulfilling lifestyle. If you live near Marysville, WA, and are looking for a sports injury chiropractor, contact Health First Chiropractic at (360) 658-1987 to schedule an appointment today.