Suffered An Auto Injury? Let Dr. Robert Clarke Help!
Here at Health First Chiropractic Marysville, Dr. Robert Clarke, our exceptional chiropractor, understands how an auto accident can leave you with long-lasting pain and the inability to do daily tasks. He also understands that the human body is not meant to undergo extreme measures of pain. We want you to know that you do have to take pain day by day. We offer various chiropractic methods that are proven to treat auto injuries and can improve your physical, mental, and emotional health after a car accident.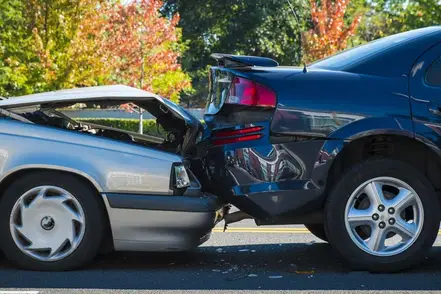 Typical Auto Injuries
No matter how minor or major the accident was, you could be left with several auto injuries. These injuries can limit your movement, cause widespread pain, and impact your overall health. Some common auto injuries we see at our clinic include:
Whiplash: This is one of the most common problems that can occur after an auto accident. It is the result of the head and neck being thrown forward and then backward suddenly. This action injures the neck muscles and triggers severe pain.
Concussions: A car accident can happen in a blink of an eye, meaning you probably won't have the chance to protect your head from injuries. One of the problems you can face is concussions. Concussions temporary affects brain function, but that is enough to interfere with concentration, balances, and memory. If the concussion is not attended right away, other health problems can arise.
Herniated Disc:

The body has discs that help keep the spine and vertebra together. They also allow us to move around. Following an auto accident, one or more discs can move out of place. This misalignment can generate sharp or burning pain in the body or can pinch a nearby spinal nerve and bring about additional symptoms.
Common Symptoms of Auto Injuries
The type of pain and symptoms you will experience will depend on the auto injury. But, for the most part, people with auto accident injuries may endure:
• Constant headaches
• Neck or shoulder tension
• Neck, shoulder, or back pain
• Bruising
• Numbness, tingling, or weakness in the extremities
• Swelling or inflammation in the joints
• Blurry vision
• Dizziness
How Can a Chiropractor in Marysville Help With Auto Injuries?
With the guidance and care of a chiropractor, not only will he identify the problem, but he can also treat it at the roots. Treating the source of the problem allows a range of benefits to occur, such as proper healing, improved mobility, reduced pain, and enhanced physical, mental, and emotional well-being. In addition to the benefits, our chiropractor will create a treatment plan that is going to meet your needs. We want our patients to live the best life possible, so let us help you live that life as well.
Contact Us To Make An Appointment
If you are suffering from an auto injury, don't hesitate to call Health First Chiropractic Marysville today to make an appointment. Our number is (360) 658-1987.